Avocado in de ban?
Terwijl het bij The Avocado Show in Amsterdam nog iedere dag met de benen buiten is, doen deze Britse lunchzaken de avocado in de ban. Gaat Nederland volgen?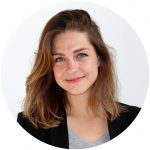 Terwijl The Avocado Show in Amsterdam nog iedere dag stampvol zit, gebruikt het Wild Strawberry Cafe in Buckinghamshire sinds deze week geen avocado's meer. De achterliggende reden? Ze zijn niet lokaal te verbouwen, dus de ecologische voetafdruk is enorm – om nog maar te zwijgen over de illegale boskap in Mexico om aan de enorme vraag te voldoen.
Lees ook Emma's eetergernis #5: avocadomisbruik
Mexicaanse drugskartels
Daarnaast is de avocado-export als gevolg van onze Westerse obsessie dusdanig lucratief, dat Mexicaanse drugskartels er inmiddels ook een slaatje uit proberen te slaan, aldus het Wild Strawberry Cafe in hun verklarende Instagram-post. Kortom: bad business op alle fronten. Wat vind jij hiervan? Is dit een powermove of juist eeuwig zonde? Laat een reactie achter in de comments onder onze Facebook-post.