Vier de liefde met worst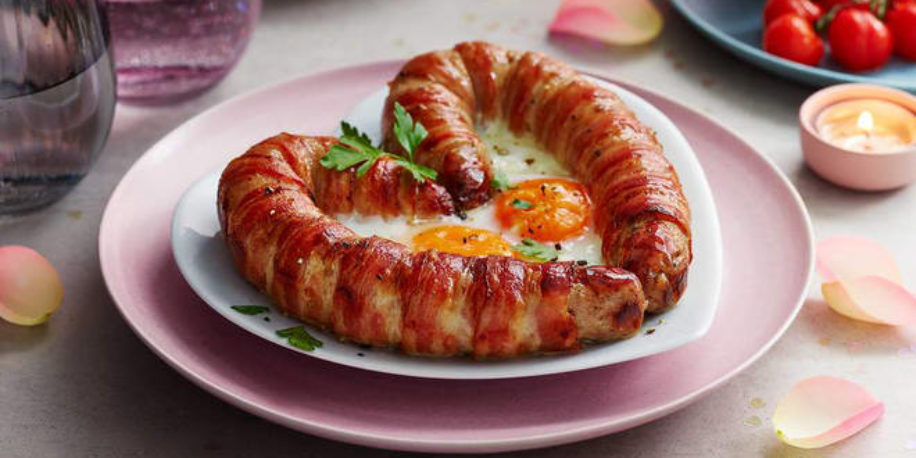 Zeg het met bloemen? Merci dat jij er bent? Nee man, dit jaar verklaar jij de liefde met een worst. Een hartvormige Valentijnsworst met truffel, om precies te zijn.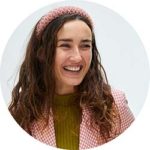 Marks & Spencer heeft een heuse Valentijnsworst op de markt gebracht: 460 gram worst, in de vorm van een hartje en gewikkeld in bacon. Lekker veel, lekker vet, lekker vlezig én lekker voordelig want: £5,- per stuk. Romantiek op z'n best.
Dat zo'n sappige Valentijnsworst de internetgemoederen hoog doet oplopen, was te verwachten (en waarschijnlijk ook de bedoeling). "Someone in marketing must be very pleased with themselves for managing to sneak this past their boss," tweette iemand.
Lustopwekkend
Als we Marks & Spencer mogen geloven is het de "ultimate meaty delight for Valentine's breakfast in bed". Want wie wil de dag nu niet beginnen met een hartvormige, lustopwekkende (want: truffel) worst.
Oh en vega(n)s die het niets moeten hebben van een dikke worst: ook aan jullie is gedacht hoor. De supermarktketen heeft een hartvormige bietenburger voor jullie in de aanbieding.
Lijkt het je wat? Moet je wel even snel op en neer naar Engeland. The things you do for love…
Someone in marketing must be very pleased with themselves for managing to sneak this past their boss https://t.co/0Kugrws1vP

— Will Huish (@HuishWgb) February 7, 2019
For those you asking about a vegan #LoveSausage, let us introduce our Heart-Beet Burger, made with roasted beetroot and sweet onions. Pick one up in store now and serve in a fluffy bun for a vegan Valentine's dinner that's sure to get your date's heart-beet racing. #MyMarksFave pic.twitter.com/jqY6srSHhj

— M&S (@marksandspencer) February 11, 2019