Instagramfamous: Foodgōd
De BFF van Kim Kardashian, Jonathan Cheban, of zoals hij zichzelf noemt Foodgōd, heeft de lat hoog gelegd. Zijn Instagramaccount staat vol met overdadig luxe gerechten die de gemiddelde foodie zich niet kan veroorloven. Zoals gouden kippenvleugels.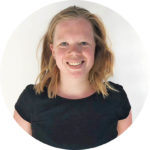 Jonathan ontwikkelde deze high class snack in samenwerking met restaurantketen The Ainsworth. We hebben eerder een artikel gewijd aan de gouden kippenvleugels, maar we leggen graag nog een keer uit hoe de Foodgōd ze maakt. Om ze zo sappig en tegelijkertijd knapperig mogelijk te krijgen, doop je de kippenvleugels eerst in een beslag van kokosboter, chipotle en honing. Daarin laat je ze 24 uur marineren, waarna je ze frituurt. Last but not least: 24 karaats goud om ze mee af te stoffen.
Ken jij de bijzondere Spaanse drank horchata al?
The Ainsworth serveert de kippenvleugels met een blauwe kaassaus, en als je er vijftig bestelt krijg je er ook nog een fles Armand de Brignac champagne bij. Dit alles voor slechts $1000,-.
Foodgōd
Dat de gouden buffalowings viral zijn gegaan is niet heel verbazingwekkend. Het Instagramaccount  van Jonathan Cheban heeft 2,6 miljoen volgers en bovendien is hij een graag geziene gast in de serie Keeping Up With the Kardashians. De Foodgōd-website is een ode aan de over de top snacks die Cheban dag in dag uit eet. Je moet wat hè, met je geld.
Het is puur vermaak om te kijken naar al die veel te overdadige, grote, vette happen. Kijk vooral naar zijn foto's van monsterlijk grote cinnamonbuns, tafels vol Chinese gerechten die hij 'in zijn eentje op kan' en over-de-top-verjaardagstaart. Smullen.