100x 'Cheap Eats'; bij deze toprestaurants krijg je echt waar voor je geld!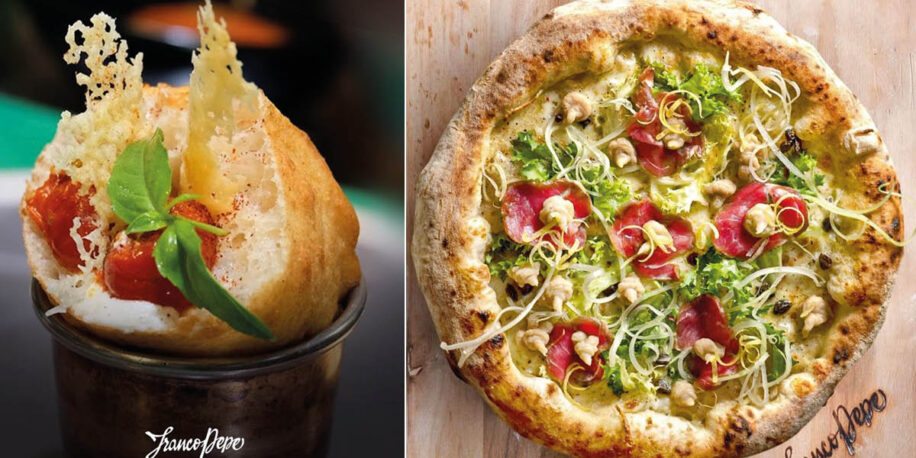 Van 's werelds beste pizza tot de de lekkerste hotdogs: bij deze honderd 'Cheap Eats'-restaurants in Europa – verkozen door Opinionated About Dining – eet je waanzinnig lekker en… voor een heel goeie prijs!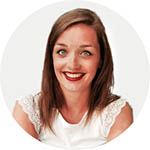 De pizza's van Franco Beppe van Pepe in Grani werden maar liefst twee keer op rij bekroond tot de beste pizza's van de Italië én de wereld door 50 Top Pizza! De versgebakken pizza's in de authentieke pizzeria worden alleen belegd met de allerbeste en allerlekkerste Italiaanse producten en delicatessen; en dat voor een heel schappelijk prijs. Want 's werelds beste pizza's scoor je al vanaf 9 euro en kosten maximaal 12 euro.
View this post on Instagram
Ook bij I Tigli in Italië kun je terecht voor een pizza die een gouden medaille verdient. Pizzaiolo (pizzabakker) Simone Padoan bakt hier de pizza's geheel op zijn eigen manier. De bodems bestaan uit luchtig zuurdesembrood die met uiterste precieze worden belegd. En dat zorgt ervoor dat het een van de meest bijzondere pizza's zijn die je ooit zult eten. Heel erg cheap vinden wij de pizza's overigens niet, de prijzen liggen per pizza namelijk rond de 28 euro, maar ach je bent tenslotte (als het weer kan) op vakantie en deze pizza's zijn echt heel bijzonder!
View this post on Instagram
Ook bij de nummer 3 draait het allemaal om pizza en wel de pizza uit Napels. De Napolitaanse pizza staat op de werelderfgoedlijst van Unesco, net zoals tempelcomplex Angkor Wat in Cambodja, de stad Florence en de Chinese muur. Ciro Olivia is de vierde generatie van de Oliva's die pizza bakt. Bij Concettina Tre Santi is het áltijd druk en dat is een goed teken. Of je nu gaat voor een margherita of een pizza met ricotta, pancetta en citroenschil van rond de 8 euro; elke pizza is hier waanzinnig lekker.
View this post on Instagram
Top 10
De rest van de top 10 wordt opgevuld met vier Deense plekken waaronder Juno The Bakery en de Hart Bageri bakkerij, de Østerberg IJssalon en DØP – die bekend staan om hun hotdogs staan ertussen. Salon de Te in Parijs, waar Jacques de Genin de meest waanzinnige bonbons en ander snoep maakt, staat op de 6e plek. En natuurlijk ontbreekt het bekendste gebakje, Pastéis de Belém afkomstig uit Lissabon ook niet. De volledige Top 100 'Cheap Eats' in Europa van Opinionated About Dining vind je hieronder:
4. Bageri Petrus, Stockholm, Sweden, Bakery
5. Juno the Bakery, Copenhagen, Denmark, Bakery
6. Jacques Genin – Salon de Te, Paris, France, Patisserie
7. Østerberg Ice Cream, Copenhagen, Denmark, Ice Cream
8. DØP: Den Okologiske Pølsemand, Copenhagen, Denmark, Hotdogs
9. Hart Bageri, Copenhagen, Denmark, Bakery
10. Pastéis de Belém, Lissabon, Portugal
11. Dönerci Şahin Usta, Istanbul, Turkey, Doner Kebab
12. Le Filiale, Erbrusco, Italy, Pizza
13. Ciro Salvo 50 Kalo, Naples, Italy, Pizza
14. Abu Hassan, Jaffa, Israel, Hummus
15. Pizzeria di Matteo, Naples, Italy, Pizza
16. Saporè, San Martino Buon Albergo, Italy, Pizza
17. Coffee Collective, Copenhagen, Denmark, Coffeehouse
18. Du Pain et des Idées, Paris, France, Bakery
19. Mogg, Berlin, Germany, Jewish Delicatessen
20. Slurp Ramen Joint, Copenhagen, Denmark, Ramen
21. Det Vide Hus, Copenhagen, Denmark, Coffeehouse
22. Miznon, Tel Aviv, Israel, Israeli
23. Lagkagehuset, Copenhagen, Denmark, Bakery
24. Nordic Bakery, London, United Kingdom, Bakery
25. Gasoline Grill, Copenhagen, Denmark, Hamburgers
26. La Notizia – Le pizzerie di Enzo Coccia, Naples, Italy, Pizza
27. L'As du Fallafel, Paris, France, Israeli
28. da Michele, Naples, Italy, Pizza
29. Hija de Sanchez, Copenhagen, Denmark, Taqueria
30. El Pastor, London, United Kingdom, Taqueria
31. Møller Kaffe & Køkken, Copenhagen, Denmark, Coffeehouse
32. BERBER & Q – Shawarma Bar, London, United Kingdom, Middle Eastern
33. Pizzeria Starita, Naples, Italy, Pizza
34. Pizzarium, Rome, Italy, Pizza
35. Bubbledogs, London, United Kingdom, Hot Dogs
36. L'Éclair de Génie, Paris, France, Eclairs
37. Caffè Sicilia, Noto, Italy, Pasticerria/Gelateria
38. Blé Sucré, Paris, France, Patisserie
39. Electric Diner, London, United Kingdom, Diner
40. Mustafa's Gemüse Kebap, Berlin, Germany, Doner Kebab
41. Gino Sorbillo, Naples, Italy, Pizza
42. Dry Milano, Milan, Italy, Pizza
43. Aamanns, Copenhagen, Denmark, Smorebord
44. Atelier September, Copenhagen, Denmark, Café
45. Tayyabs, London, United Kingdom, Pakistani
46. Bao, London, United Kingdom, Chinese
47. Meat Liquor, London, United Kingdom, Hamburgers
48. Telescope, Paris, France, Coffeehouse
49. Emma Pizzeria Con Cucina, Rome, Italy, Pizza
50. I Masanielli, Caserta, Italy, Pizza
51. Tre Viet, London, United Kingdom, Vietnamese
52. Fabrique, London, United Kingdom, Bakery
53. Song Que, London, United Kingdom, Vietnamese
54. Taqueria, London, United Kingdom, Taqueria
55. Casa Ramen Super, Milan, Italy, Ramen
56. Churreria Santa Lucia Chocolateria, San Sebastián, Spain, Café
57. Rocambolesc, Girona, Spain, Ice Cream
58. Gelupo, London, United Kingdom, Gelato
59. John's Hotdog Deli, Copenhagen, Denmark, Hot Dogs
60. Candeleria, Paris, France, Taqueria
61. Andersen Bakery, Copenhagen, Denmark, Bakery
62. Poppy's, London, United Kingdom, Thai
63. The Good Egg,London, United Kingdom, Israeli
64. Ottolenghi, London, United Kingdom, Mediterranean
65. Frenchie to Go, Paris, France, French
66. Laduree, Paris, France, Bakery
67. Flat White, London, United Kingdom, Coffeehouse
68. Hache, London, United Kingdom, Hamburgers
69. Mirabelle, Copenhagen, Denmark, Bakery
70. Casa Dani, Madrid, Spain, Tortilla
71. Salvo Francesco & Salvatore, Naples, Italy, Pizza
72. Golden Hind, London, United Kingdom, Fish & Chips
73. Big Easy, London, United Kingdom, Barbecue
74. Salvation in Noodles, London, United Kingdom, Vietnamese
75. La Fromagerie, London, United Kingdom, Café
76. Bleecker St, London, United Kingdom, Hamburgers
77. Meyers Bageri, Copenhagen, Denmark, Bakery
78. Mangal Ocakbasi, London, United Kingdom, Turkish
79. Barshu, London, United Kingdom, Chinese
80. Cakes & Bubbles, London, United Kingdom, Sweets
81. 50 Kalò di Ciro Salvo Pizzeria London, London, United Kingdom, Pizza
82. Kanada-Ya, London, United Kingdom, Ramen
83. Daylesford Organic, London, United Kingdom, Café
84. Sbanco, Rome, Italy, Pizza
85. Angelina, Paris, France, Café
86. Marghe Pizza, Milan, Italy, Pizza
87. Pophams Bakery, London, United Kingdom, Bakery
88. Chuka Ramen Bar, Madrid, Spain, Ramen
89. La Gatta Mangiona, Rome, Italy, Pizza
90. Chick 'n Sours, London, United Kingdom, Fried Chicken
91. Marchesi 1824, Milan, Italy, Bakery
92. Lievità, Milan, Italy, Pizza
93. berberè, Milan, Italy, Pizza
94. Sforno, Rome, Italy, Pizza
95. Yalla Yalla: Beirut Street Food, London, United Kingdom, Middle Eastern
96. Ippudo, Paris, France, Ramen
97. Little BÚN,Antwerp, Belgium, Vietnamese
98. Monty's Deli, London, United Kingdom, Delicacies
99. Il Forno Campo de' Fiori, Rome, Italy, Bakery
100. Antepliler Restaurant, London, United Kingdom, Turkish
Lees ook: