18 dingen die de hamsteraars juist niét meenamen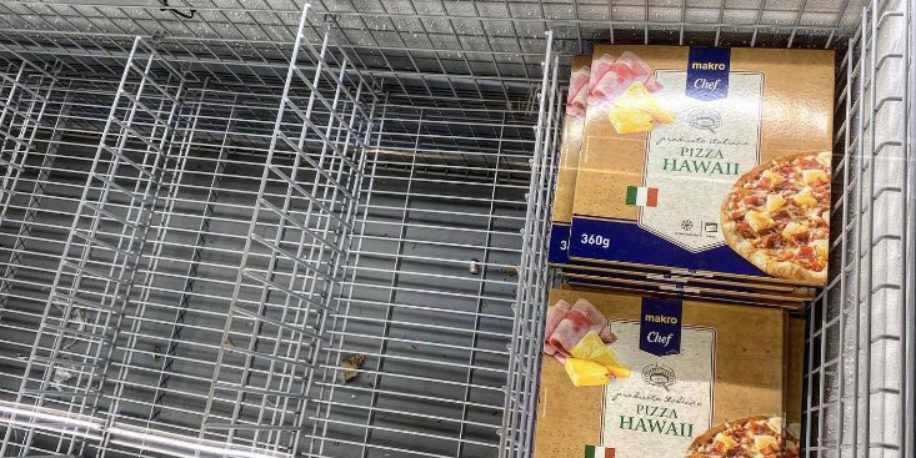 Toiletpapier, blikvoer, pasta en desinfecterende handgel: de spullen waar hamsteraars geen genoeg van krijgen. Maar er zijn ook producten die blijven liggen. Als de laatstgekozen kinderen bij gym, blijven ze zielig in het schap liggen. Wie zijn het? En waarom wil niemand ze hebben? Een overzicht.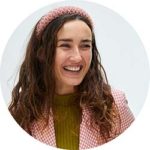 #1 Glutenvrij witbrood. Oké, die snappen we.
Virtually nothing left but gluten-free white bread at #TraderJoes.
The best part was when the checkout guy asked me if I found everything I wanted. I laughed and he said sorry, that's just a reflex. pic.twitter.com/ElOTo0i6eR

— Laura (@LauraHunttFoti) March 13, 2020
Même au plus fort de la panique, l'Humain sait raison garder. #COVID19 #coronavirus pic.twitter.com/tAG5UdhsTz

— Philotroll (@Philotroll) March 14, 2020
#3 Alsof het lekkerste meisje van de klas een soa heeft opgelopen.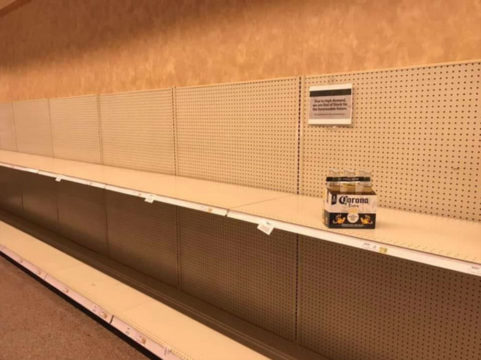 #4 Funfact: de strijd tussen de Manhattan Clam Chowder (op tomatenbasis) en de New England Clam Chowder dateert al van voor de oorlog. Zelfs in tijden van nood behouden hamsteraars die principes kennelijk nog wel.
Even in a plague, New Englanders refuse Manhattan Clam Chowder. pic.twitter.com/0y9aw9xeRh

— Hillary Monahan (@HillaryMonahan) March 16, 2020
#5 Net als ananas op je pizza, moet men weinig hebben van groentepizzabodems.
What I learned today about panic shopping is no one wants the broccoli pizza crust during a crisis. Btw everyone at #TraderJoes #EastCobb was lovely pic.twitter.com/sAGsuyHp4N

— *Jules* (@julianaillari) March 13, 2020
#6 Toegegeven, dit klinkt ook écht niet lekker.
Bay Area people won't touch the Kraft Mac and Cheese with cauliflower pasta. pic.twitter.com/W9UzCt6RPs

— wskrz 🇳🇱🇨🇦🇪🇺 (@wskrz) March 16, 2020
Somehow reassuring in the midst of #coronavirus shopping frenzy to know that people still have the sense *not* to buy #chocolatehummus and buffalo hummus. #traderjoes #dc pic.twitter.com/fLvuUFWz3Y

— Noah (@noahgo) March 13, 2020
#8 Schaaldieren en houdbaarheid voelt op zich ook niet als een match made in heaven.
Americans in panic and emptying store shelves in fear of corona virus….But still nobody wants that nasty shrimp ramen pic.twitter.com/wxJh5yRG3Z

— alexamigo (@AlexAmigo) March 10, 2020
#9 Liedje in je hoofd in 3, 2, 1…
Even with the Coronavirus causing people to panic at the grocery stores nobody wants Baby Shark Cereal. pic.twitter.com/sV7OLhxQSt

— Dan Victor Disrespected by the 108 (@slydanno70) March 14, 2020
#10 Een ongezouten mening over ongezouten chips.
And ain't nobody buying unsalted potato chips pic.twitter.com/2o1kmoVLro

— Aaron Strick (@strickinato) March 17, 2020
#11 Gedroogd en geweld zijn ze namelijk veel lekkerder.
Not even panic buying during a global pandemic do people want frozen peas #traderjoes #coronavirus #panicbuying #globalpandemic pic.twitter.com/x4348l2hHr

— seattle90 (@brandonw1971) March 13, 2020
Sadly, the only thing left in this Trader Joe's is corned beef. #TraderJoes #cornedbeef pic.twitter.com/t6IILye9ZR

— Stephanie Young (@ladystephy) March 15, 2020
#13 Calvé all the way.
When no one wants peter-pan peanut butter….#coronapocolypse pic.twitter.com/poDGKtZpjW

— RedBeardedNinja (@RedBeardedN1nja) March 15, 2020
In Buenos Aires, porteños refuse whole grain rice, even in a plague. Via @ugemitch pic.twitter.com/dTR4cp8LFG

— Ana Rivas (@anarivasWSJ) March 16, 2020
#15 De Hollandse pot kan hamsteraars kennelijk niet bekoren.
Bizar!
Zelfs de groenteafdeling is geplunderd. En wat is er blijven liggen? Knollen en kolen! Die zijn juist lang houdbaar en bij uitstek geschikt om te hamsteren. 🙄

(Foto van nichtje in Noord-Holland) pic.twitter.com/KuJw5Xdwha

— Lijntje van Wijk 🍀 (@mevr_vanwijk) March 14, 2020
#16 Of toch wel?
Good to know that, in these trying times, the Dutch will still not put any flavor in their food. pic.twitter.com/XOxtIX3SDn

— Molly Quell (@MollyQuell) March 14, 2020
#17 Hier snappen we echt he-le-maal niets van.
Net een rondje door het oorlogsgebied van de plaatselijke super gedaan. Lege schappen door het #hamsteren

En ik vraag me af wat er mis is met de #paaseitjes dat die blijven liggen?? pic.twitter.com/wMvjDHUcgj

— Jan van den Hoven (@salvatius) March 13, 2020
#18 Doe ons zo'n ontbijt!
Geen brood meer te krijgen. Ontbijt in tijden van de #coronapocalypse #hamsteren #Covid_19 pic.twitter.com/RULHunXpHb

— Rob Dachs (@RobDachs) March 14, 2020
Lees ook: