Snoep van vroeger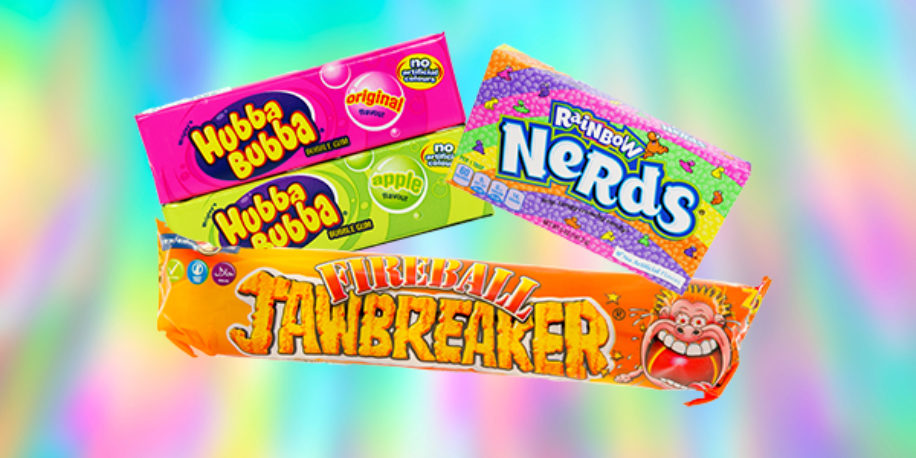 De tijd dat we knalroze kauwgom uit een tube knijpen, ligt inmiddels jammerlijk ver achter ons. Vandaar even een terugblik – met weemoed – naar deze mierzoete snoepfavorieten van weleer. Tattoo kauwgom en fireballs, herinner jij ze nog?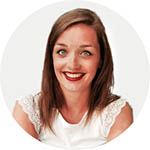 Lippenstiftsnoep
Op menig beautyblog zal je lezen dat suiker de perfecte 'natuurlijke scrub' voor je lippen is. In het geval van dit snoep valt dat te betwijfelen. Je lippen gingen er voornamelijk van plakken en een mooie kleur gaf het allerminst. Wel een voordeel: na afloop had je een fluitje. Daar kan Chanel nog een puntje aan zuigen.
Zure matten
Nog altijd een favoriet. Hoe at jij hem? Opgerold? In repen gescheurd? Of hing je het uit je mond en takelde je hem al kauwend omhoog?
Nerds
Ze zagen eruit als muisjes on steroids en het zijn vooral de vrolijke verpakkingen die het 'm deden, maar we worden nog altijd blij van deze kleine harde regenboogsnoepjes.
Tattoo kauwgom
De kauwgom was niet te vreten, maar man man man wat een spanning toch iedere keer weer. Want: welke tattoo zou er bij zitten? Een tribal? Een spin? Pluto? Dat die uiteindelijk een nog kortere levensduur hadden dan de smaak van de kauwgom zelf, deerde niet.
Eetpapier
Nog altijd een raadsel: droog en smakeloos, maar wel met pastel en eetbaar. Dus je at het maar.
Big Baby Pop
Geen idee wat er zo aantrekkelijk aan was om als een baby aan een flesje te lurken, maar met een Big Baby Pop aan je mond was je cooler dan cool. 'Likken, dippen, schudden en zuigen!'
Tubble Gum
Lekker knalroze, mierzoete slierten uit een tube knijpen en afbijten. Beter werd het leven niet.
Ringpops
Hoeveel Ringpop huwelijksaanzoeken heb jij gehad?
Smurfen knetterchocolade
Een van de weinige etenswaren waarbij je ouders er oké mee waren dat je je mond wijd open deed tijdens het eten ervan. Jouw knettermond moest natuurlijk wel gehoord worden. Het knettereffect komt trouwens doordat er CO2 in de suiker wordt gevangen, daardoor opstaan er kleine belletjes in. Het geluid dat je hoort, is het gevolg van de druk van op de opgesloten CO2 die vrijkomt.
Crazy Dips
Nog meer knetters! Dit keer gecombineerd met een chemische lolly en weer zo'n dip en lik constructie. Het was duidelijk a nineties thing.
Snoepschelpen
Onmogelijk om te eten zonder je lip of tong open te halen. Eigenlijk überhaupt onmogelijk om te eten. Maar dat maakte de beloning van een groene gelatine flubbel extra groot.
Push Pops
Ideaal voor de zunige snoeper: lekker likken, dop erop en terug in de zak.
Schuimblokken
Wist je dat schuimblokken hartstikke Hollands zijn? Het is een creatie van de familie Hoepman, die in 1895 een handel in zoetwaren begon. In Spanje zijn ze trouwens ook populair, daar heten ze 'Tochos Refrescantes' en hebben ze de smaak veranderd in aardbei en zuur.
Fireballs
Soms at je dingen niet omdat het lekker was, maar om stoer te doen. Fireballs behoren tot die categorie: keihard en keiheet.
UFO snoep
In de categorie: eetpapier. Niet te hakken, maar doet het goed op taart en traktaties.
Gummyberen
Weet je nog: die in die kleine zakjes. Was je het type gewoon allemaal opeten, of eerst sorteren op kleur en zelfs met je klasgenoten ruilen van smaak?
Plofrijst
Luchtig, pastel en zoet. Wat wil een kind nog meer?
Astropops
De kruising tussen een raketje en een pushpop. Mocht je je afvragen wat die smaken eigenlijk moesten representeren: kers, passievrucht en ananas.
Krijtlolly's
In tegenstelling tot alle andere lolly's waren deze niet doorzichtig, fluorescerend, zuur of extreem plakkerig maar toch minstens zo populair én lekker.
Bubbletape
Net als de Tuble Gum kon je hier lekker je eigen maat bepalen. De eettechnieken hadden juist weer wat weg van de zure matten: oprollen, in stukjes of lekker laten hangen. En vergeet de giga bellen die je ermee kon blazen niet. Feest!
Zoute rijen
De kleuren waren alles behalve appetijtelijk. Evenals het idee van kinderen eten. Toch zijn zoute rijen nog altijd een van onze lievelings.
Gummy burgers
Fastfood én snoep ineen! Ken je de pizza variant ook?
En natuurlijk alles met Spice Girls
Lekker het hoofd van je favo Spice Girl likken was zo'n beetje het summum voor iedere Spice Girl-fan. Oké, nog beter was het als je die lolly in een automatisch draaiende 'microfoon' houder kon stoppen. Gemak dient de fan.
Lees ook: